PURPOSE:
To determine the effects of vibration within the predominant vibration frequency range and magnitudes that may be encountered during the life of the connector.

To determine if electrical discontinuities at the level specified exist.

To determine the magnitude of axial movement between mating connectors due to vibratory considerations.

To establish the mechanical integrity of the connector system exposed to external mechanical stresses.

To evaluate the impact on electrical stability of the contact systems when micromotion between contacting surfaces may be induced by mechanical means (fretting corrosion).

Contech Research also has the resources and experience to design and build custom "fixtures" that would be used to secure the samples to the Vibration table.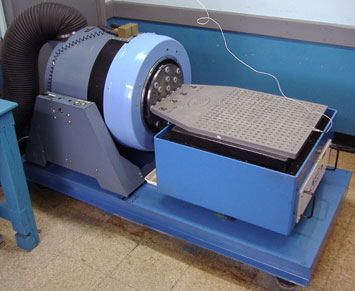 For more information on this or any service we provide, please feel free to contact us at:


phone: (508) 226-4800


or fax: (508) 226-6869